LXC : basic installation and usage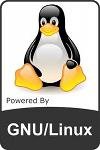 Last week, I started to play with LXC. It is the userspace control package for Linux Containers, a lightweight virtual system mechanism sometimes described as "chroot on steroids".
LXC builds up from chroot to implement complete virtual systems, adding resource management and isolation mechanisms to Linux's existing process management infrastructure.
I wanted to look at an alternative of OpenVZ and LXC seams to be the better solution. That's why I started to play with.
If you want to have a quick guide install, follow the link.